Glamorous Camsite - 2014
Well… this was part of my portfolio for 4 year when…
"Therefore, we demand that you immediately stop using our trademarks and stop displaying the designs created for Docler. You may continue mentioning LiveJasmin as a reference for your past work."

Legal Department of Docler Holding, 7th of October, 2020
So let's see a slightly censored version of it, so call it just LiveCamsite.
---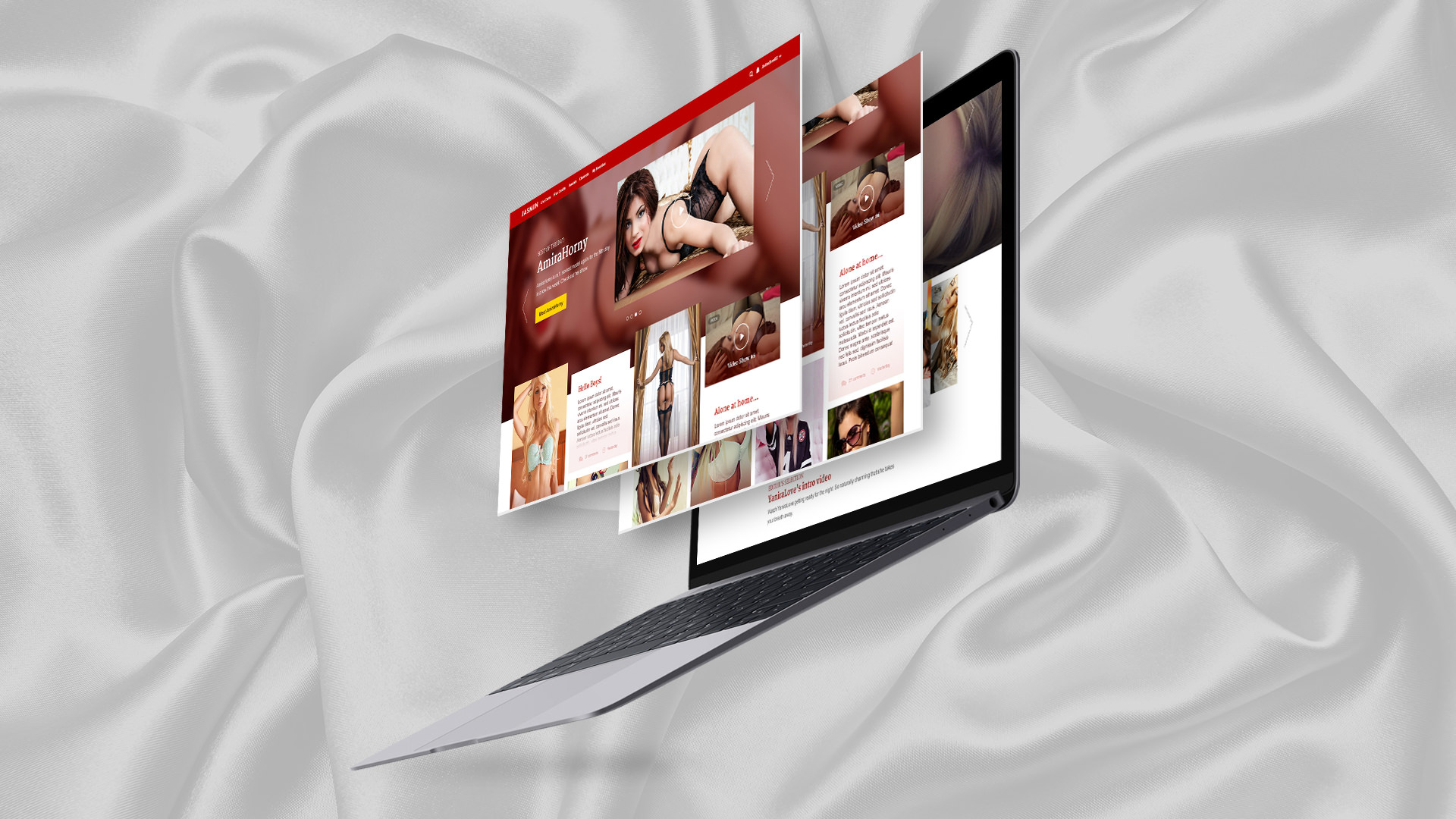 The Context
LiveCamsite is one of the first cam sites of the world and still market leaders in the industry. There are a lot of difficulties in general growth when you reach the boundaries between mainstream and the "things we are not talking about".
LiveCamsite wanted to break out from this, to create a "soft" and glamorous version of the platform, to widen the possibilities for the models. The standalone Camsite.com has born. Since it changed a lot, these days it's a wholly separated product, but I would like to talk about the first step of this journey.
LiveCamsite was famous about its high-quality standard, and continuously encouraged models to produce higher quality content, have photoshoots, prettify their studio. So one of the most challenging steps was done before the project has started.
Research
The design started with a market and user research. Our competitors in these projects are Playboy and other mainstream soft erotic magazines. Still, we can name Victorias Secret as a huge inspiration as well. The target is the US, so started to analyze what is the most searched and most viewed categories in the US. Thanks to Hollywood, it's still blue eyes, blonde, long legs…
Because of the high standard, all the models were handpicked for the project. So even we had a handful of models we could not guarantee they are online all the time, it was the moment to change the content consuming habits as well. Introduced the idea of "offline" content for this project like prerecorded videos, photo sets and even textual posts. This helped me to sketch the possible user flow.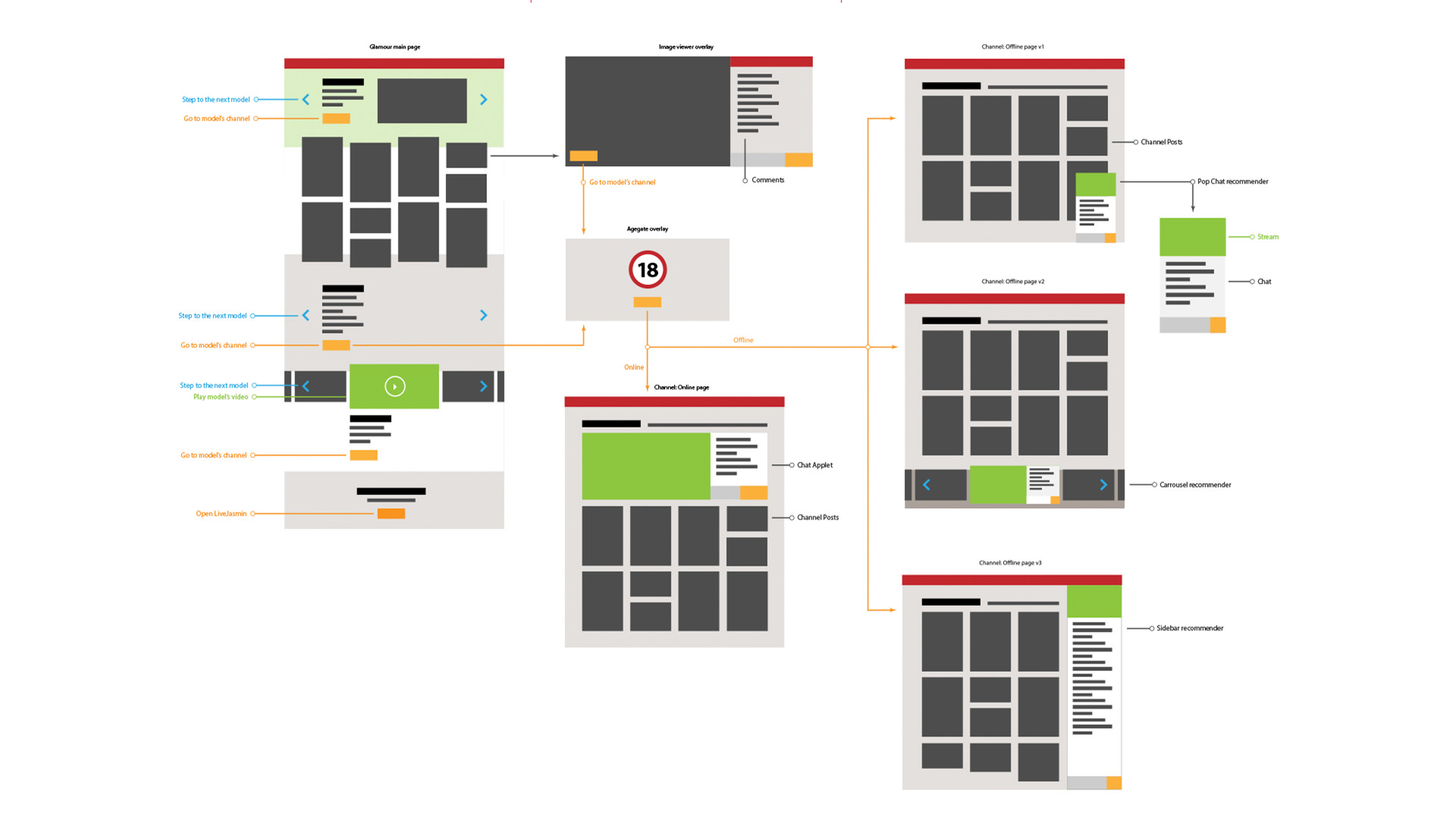 The design
So the main page was populated with mostly visual content like a sexy catalogue, different sections, highlighted models with introduction and posts and even handpicked videos. But for the various type of posts, the models needed an extended profile, where the live shows were accessible as well when they occur.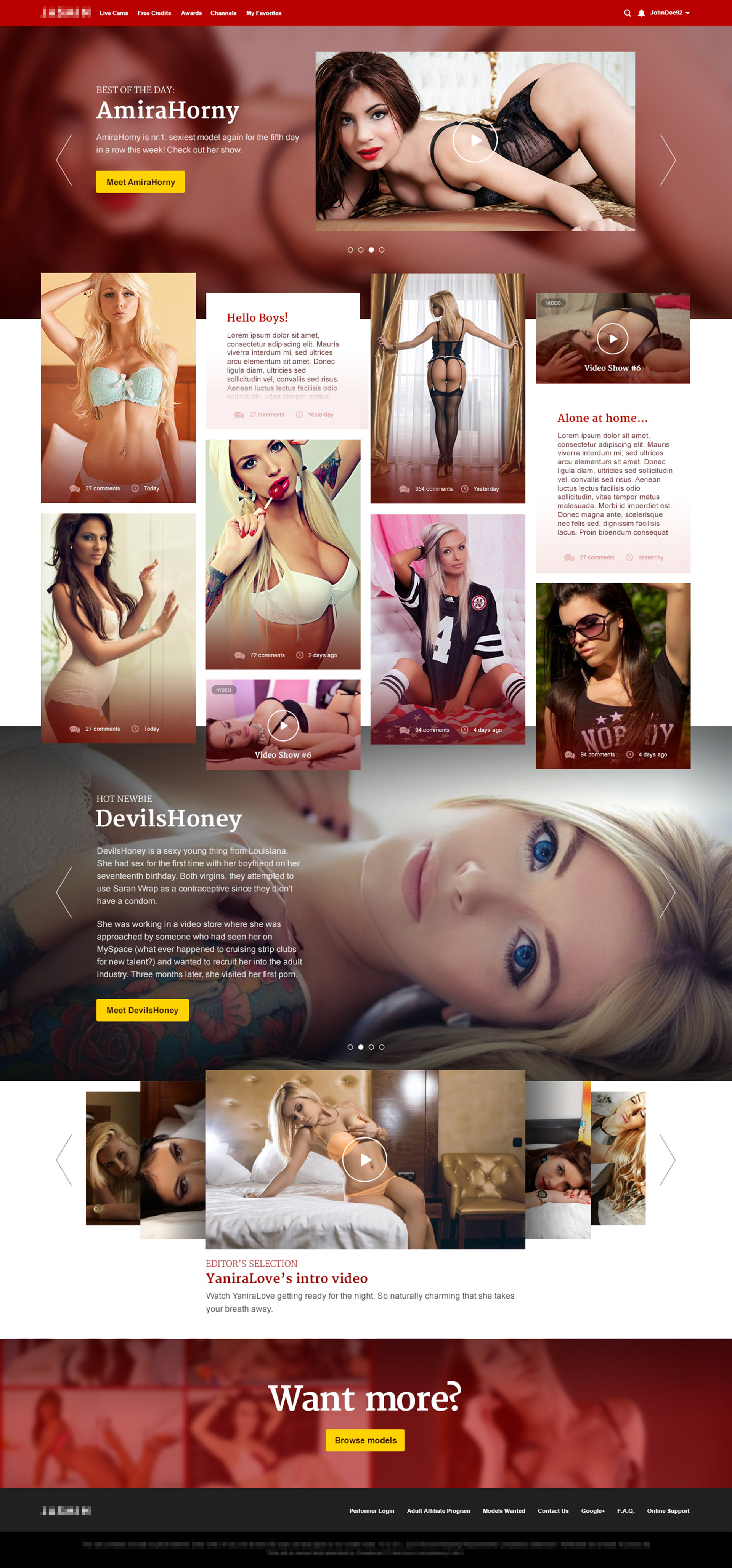 The development happened in waterfall methodology, so I really needed to nail the design and do all my iterations before it goes to the developers. Multiple user flows and layouts were checked with teammates and the management before we got the final version. Unfortunately, I had no chance to gather model or customer feedback, the whole process happened internally and had to rely on statistics, analytics and management feedback.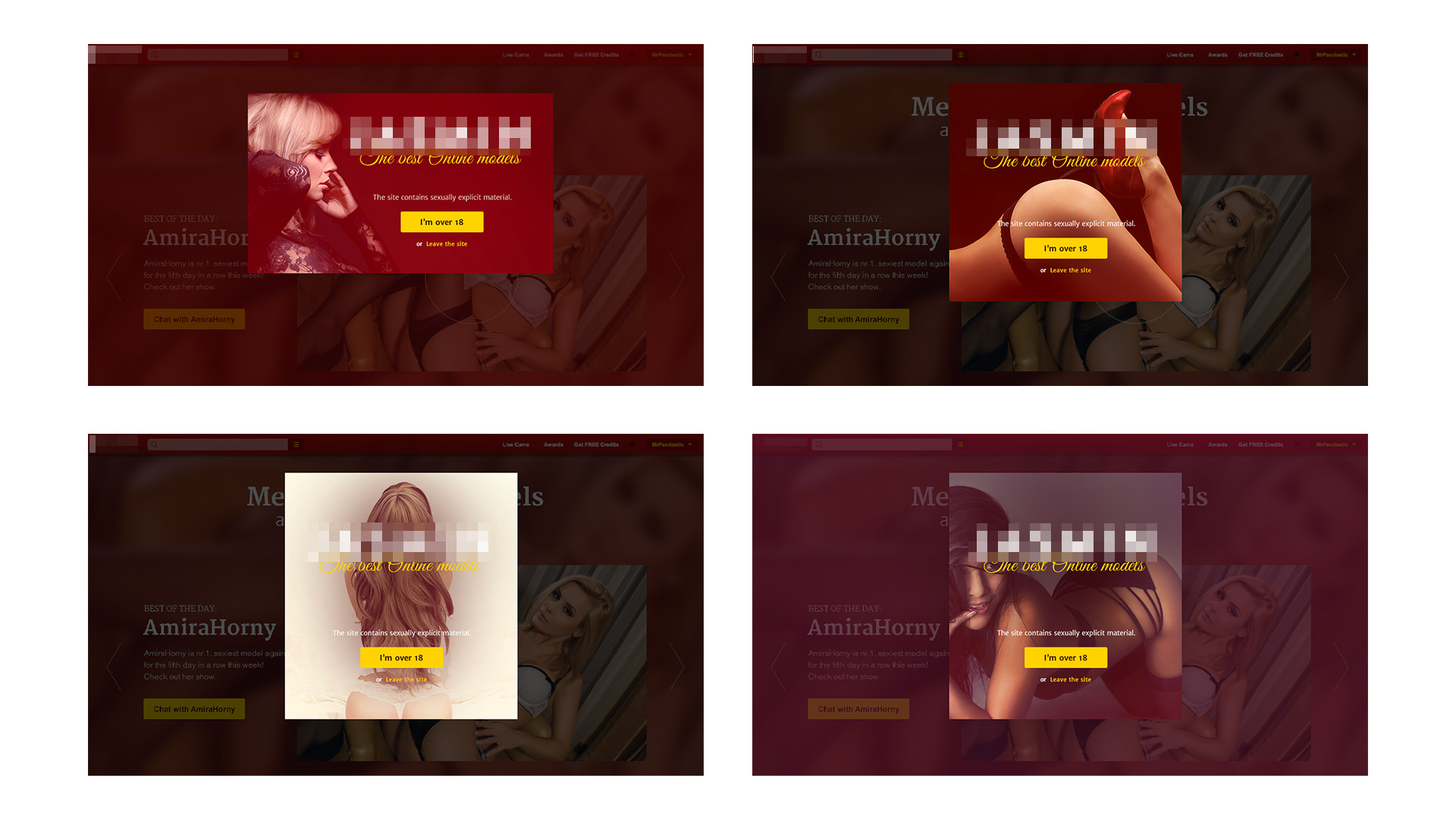 I made rought prototypes as well to help the developers with the animations and visual elements: See an example ⟶
Takeaway
I'm grateful for the opportunity to work on a project like this with almost full creative freedom and authority and as a lead designer. This project was live for millions of visitors for nearly 2 years and made me incredibly proud.
---
About the difficulties of user research in the porn industry, I had the chance to give a talk at HWSW Mobile Conference in Budapest, 2018.